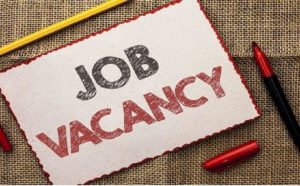 South Sudan Human Rights Defenders Network (SSHRDN) is a non-profit, non-political civil society network that is identified by the Relief and Rehabilitation Commission (RRC) with the registration number 2284. It is a coalition of civil society organizations and individuals working to protect promotion of human rights in South Sudan. SSHRDN was established as an independent entity partnering with international and regional Human Rights Power Houses. SSHRDN is based in Juba but has reach across South Sudan. This position is to support the available capacity of the secretariat in reaching the organization's main objective.
We are Hiring
We're looking for Program Development Specialist, Communications Officer and Administrative Assistant to work at
#SSHRDN
Secretariat.
Click the download button and get the job details.
The deadline for receiving applications is September 23rd, 2022 at 5:00 PM
Send your application to this email [ [[email protected] ] cc [email protected]