Everyone has
right to life
South Sudan Human Rights Defenders Network (SSHRDN) is a non-profit, non-political civil society network that is identified by the Relief and Rehabilitation Commission (RRC) with the registration number 2284. It is a coalition of civil society organizations and individuals working to protect promotion of human rights in South Sudan.
SSHRDN was established as an independent entity partnering with international and regional Human Rights Power Houses. Amongs them include the Ugandan based Pan African Human Rights Defenders Network (PAHRDN) and DefendDefenders.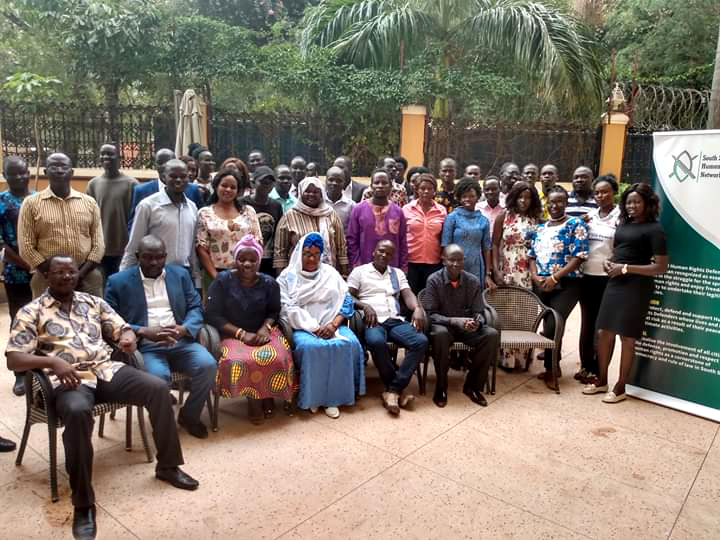 Without the generosity of our donors, we would not be able to undertake our campaigns to challenge corruption through protecting and defending the human rights across South Sudan.
Donate now through PayPal with the button below:
We currently have a membership of over 60 organizations from the States within the    country with many more looking forward to join.
JUBA –

CENTRAL EQUATORIA

STATE

TORIT – EASTERN EQUATORIA STATE

BOR

– JONGLEI STATE

YAMBIO

– WESTERN EQUATORIA STATE

WAU

– WESTERN BAR EL GHAZEL STATE

BENTIU

– UNITY STATE