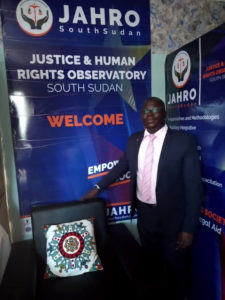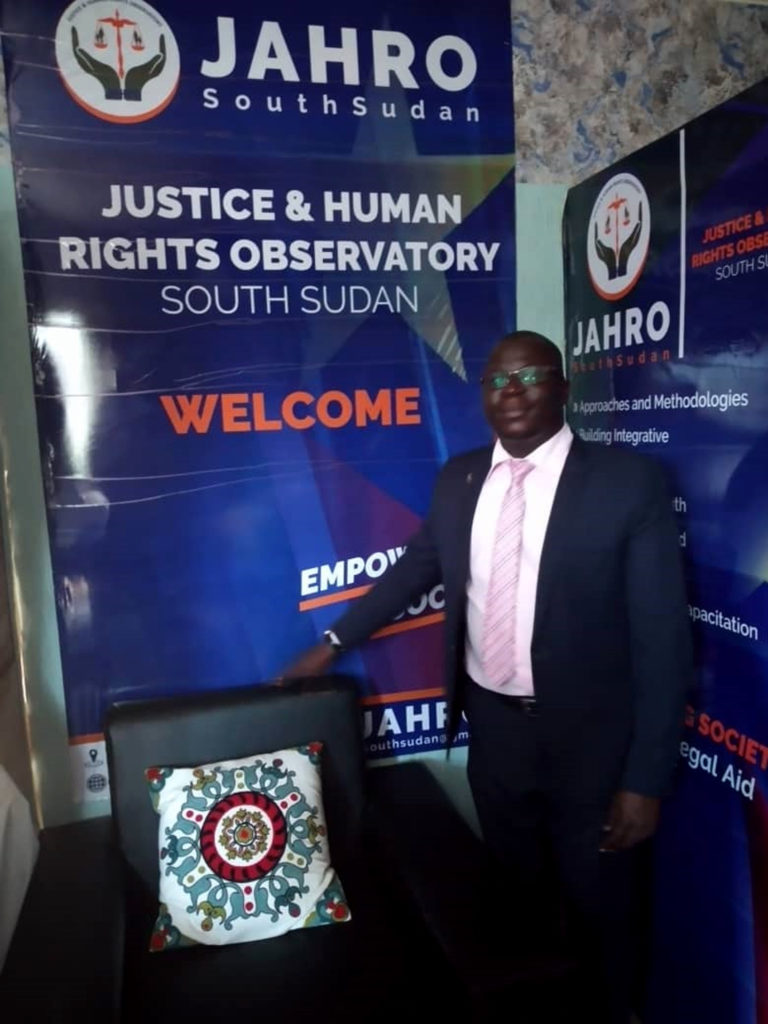 34 year old Male HRD of the year
Justice and Human Rights Observatory – South Sudan   (JAHRO)
South Sudan Human Rights Defenders Network.
Godfrey a human right lawyer fighting for the rights of inmates on death row in South Sudan. He works for Justice and Human Rights Observatory – South Sudan   (JAHRO)
His work in 2020 was highly celebrated when he managed to get an 18 year old young man sentenced to death out of the death sentence for a crime committed 3 years before when the accused was 15 years old.
"Fighting for justice and human rights in South Sudan is a risk, self-suicide and death".
"Practically talking about Human rights or associating oneself to human rights is considered to be foreign idea and understood to be element of regime change of the government and one is considered to be enemy of the state. Thus working as Human rights defendant in South Sudan is a RISK, SELF-SUCCIDE, THREAT, & INTIMIDATION AND A DEATH PENALTY".